The Wooden Transport Pipe is one of the many Pipes added by BuildCraft, and is used for extracting items from chests, furnaces and mod items. It is the most basic pipe, both in capabilities and rareness of items that are needed.
They require power directly from an Engine or Energy Link to work, and cannot be powered with Conductive Pipes. Wooden Transport Pipes cannot connect with each other, but can however connect to any other type of pipe available. Like non-wooden pipes, they can also be used to put items into containers they are connected to.
The pipe will attach to the nearest pipe, chest, or machine available when placed. The opaque side of the pipe marks the extraction point, which can be changed using a Buildcraft Wrench.
Its block ID is 430
Recipe
Uses
Wooden Transport Pipes can be crafted into Wooden Conductive Pipes with Redstone Dust or Wooden Waterproof Pipes using Pipe Waterproof. They are also a crafting ingredient for the Automatic Crafting Table Mk II.
Wooden Conductive Pipes
Wooden Waterproof Pipes
Automatic Crafting Table Mk II
Trivia
When powered by a Redstone Engine, the wooden pipe extracts one item at a time.
When powered by a Steam Engine, the wooden pipe extracts up to 52 items at a time. (However the engine will start to overheat)
Picture Gallery
Video Tutorials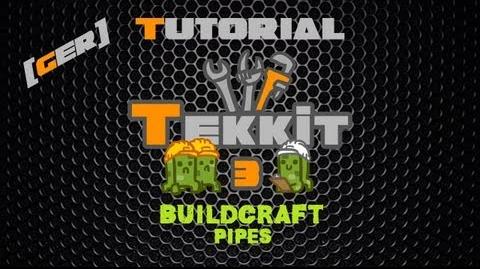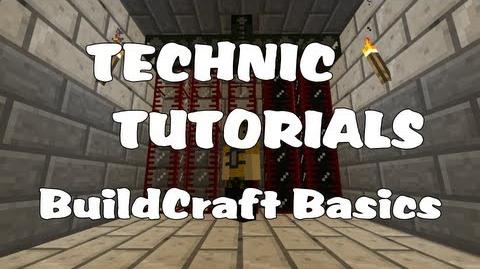 Community content is available under
CC-BY-SA
unless otherwise noted.