Wooden Planks are vanilla Minecraft blocks, and they have a variety of crafting and construction uses, as well as being useable fuel for any non-electric furnace. They come in four different types (Oak, Spruce, Birch, and Jungle), depending on which log the planks came from. Wooden planks be crafted from Tekkit items such as Rubber Wood. Crafting recipes will use any type of plank. Using a Transmutation Tablet is an easy way to change its type.
Recipe
Usage
IndustrialCraft
Charging Bench MK1
MK2
MK3
RedPower
BuildCraft
Advanced Wooden Transport Pipe
ComputerCraft
Iron Chests
Normal Chest to Copper Chest Upgrade
Normal Chest to Iron Chest Upgrade
Balkon's Weapons
RailCraft
Other
Automatic Crafting Table Mk II
Video Tutorials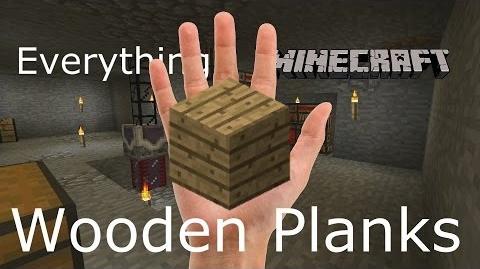 Community content is available under
CC-BY-SA
unless otherwise noted.