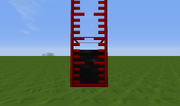 The
Oil Fabricator
is used to generate
Oil
which can be pumped into
Tanks
,
Refineries
, or
Combustion Engines
. Each bucket of oil produced requires 50,000 
EU
. If you refine this Oil into 
Fuel
, it will generate much more MJ than Oil would. An Oil Fabricator consumes 250 
EU
/t to produce a bucket of Oil every 10 seconds, 5x faster than a 
Refinery
 can produce Fuel from Oil, hence, use no more than 1 Oil Fabricator every 5 Refineries.
Recipe
Usage
Oil can also be used as an energy source. A Combustion Engine running on Fuel connected to an Engine Generator will give you enough Oil (~10 Buckets) to power the Engine itself and a fully running Refinery.
It does not require a Wooden Waterproof Pipe to output oil, though the pipe must be attached to the side of the oil fabricator for it to work. Alternatively it will pump Oil directly into a Tank if the tanks are placed on top of or placed adjacent to the oil fabricator (no pipes or engines needed).
The oil fabricator also makes oil completely renewable, an extremely useful feature when powering quarries.
Efficiency
While the Oil Fabricator will use up 250 EU/t if you let it, you will often need MUCH less than this to keep up with your engines. The table below shows the EU/t needed to keep up with combustion engines. Based on the table this means that a single Oil Fabricator can handle up to 217 Combustion Engines all running fuel.
| Fueled By | | Bucket per tick | EU/t for Oil Fab |
| --- | --- | --- | --- |
| Oil | 6.54 buckets | 0.0000908333~ buckets | 4.505333~ EU/t |
| Fuel | 1.26 buckets | 0.0000175 buckets | 0.868 EU/t |
Raw Materials
Video Tutorials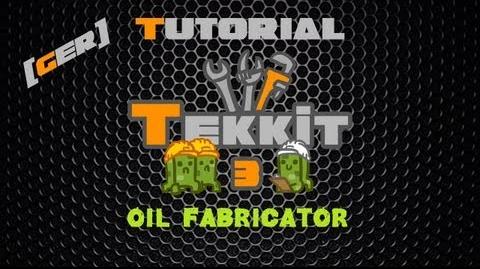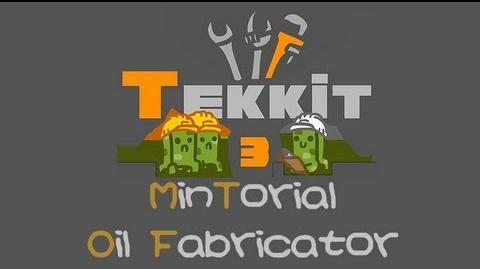 Community content is available under
CC-BY-SA
unless otherwise noted.