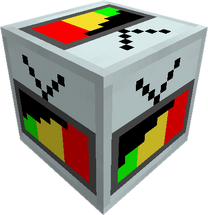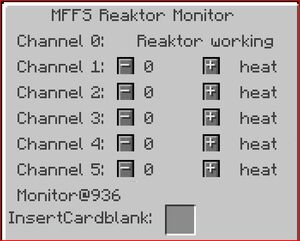 The
MFFS Reactor Monitor Server
is part of the MFFS Reactor Monitor set. To use it, place it adjacent to a functional
Reactor Chamber
or
Nuclear Reactor
.
Insert a Blank MFFS Card into the Insert Blank Card slot, and it becomes a MFFS link card. Place this into a MFFS Reactor Heat Monitor Client to link the two. You can link as many clients as you like. 
Clients have a set heat threshold, and once the server detects that the threshold for a connected client has been reached, it will signal that client which will then output redstone current on all sides.
This item is effectively a more diverse version of the Remote Thermal Monitor.
Recipe
Community content is available under
CC-BY-SA
unless otherwise noted.