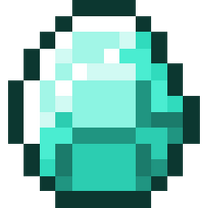 The
Industrial Diamond
is the
IndustrialCraft
equivalent of the vanilla
Diamond
.
IMPORTANT: Please note, the crafting recipe for Industrial Diamonds now makes standard diamonds, not industrial diamonds.
Recipe
Creation
Ingredients
To create an Industrial Diamond from scratch, you need
1 Obsidian, Brick (block) or Iron Block
1 stack of Coal
Compressor, and EU to run it for 9 items (8 Coal Balls, 1 Coal Chunk)
8 Flint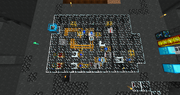 Notes
This process now makes vanilla diamonds rather than industrial diamonds.
Since the ingredients alone have more EMC than one diamond, you lose 96 EMC using this method. Only do this if you lack the ability to make diamonds with Equivalent Exchange, such as disabled Energy Condensers, Energy Collectors or the lack of finding Diamonds.
Community content is available under
CC-BY-SA
unless otherwise noted.