Upon placing an Alchemical Tome into the burn slot of a Transmutation Tablet, it automatically unlocks every item that can be transmuted, being consumed in the process. Do not attempt to put it in any other slot in the Transmutation Tablet as it may consume the tome without teaching the Transmutation Tablet anything and is an expensive item to make, requiring 2 fully charged Klein Star Omegas to craft. When the EMC of all the ingredients is added together, the total cost of the Alchemical Tome is 152,732,018 making it easily the most EMC expensive item in Tekkit.
EMC Value
2 x 51,149,684 or 102,299,368 (Charged Klein Star Omega ) +
2 x 25,165,824 or 50,331,648 (Klein Star Omega) +
2 x 208 or 416 (High Covalence) +
2 x 8 or 16 (Medium Covalence) +
2 x 1 or 2 (Low Covalence) +
96 (Book)

= 152,732,018 EMC total.
This EMC value equates to roughly 18,646 diamonds (~ 291 Stacks).
Recipe
Please note that both Klein Star Omegas need to be fully charged in order for the recipe to work.
Both Klein Star Omegas need to be fully charged, or else it won't work.  An uncharged Klein Star Omega's EMC is about 25 million EMC and you need two of them. When they are charged, they are about 50-51 million EMC value each. The rest you need to make has an EMC of 434.
Trivia
At one point, when crafted in a Crafting Table III the Klein Star Omegas did not have to be fully charged. However the Crafting Table III is not in the current version of Tekkit.
It is the only legitimate way to obtain the Dragon Egg without going to the end.
When used, an item called "unnamed 181:6" which costs 2112 EMC and has no texture in the inventory can be obtained.  When placed, it makes an Iron Chest , which costs exactly the same amount of EMC.
Video Tutorials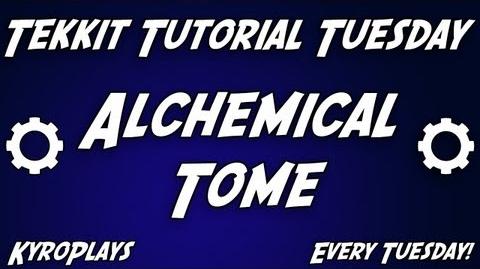 Community content is available under
CC-BY-SA
unless otherwise noted.